Description
How does it work?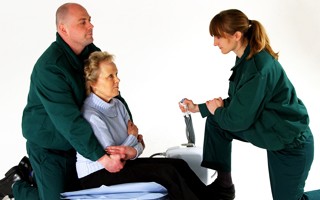 Operating with low air pressure the Elk offers a stable and stress-free lift that can be performed with the assistance of one carer only. The product is extremely compact making it ideal when someone has fallen in a confined space both indoors and out.
With a maximum user weight of 450 kg (70 stone) the Elk can lift people of any size, weight and age and is particularly useful for lifting very large and bariatric people, minimising the risks associated with moving and handling for both the carer and client. If someone falls over they can shuffle on to the cushion, or be rolled on from the recovery position and assisted to sit upright.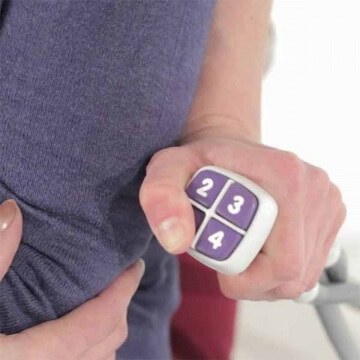 The ELK is inflated at the touch of a button. There are 4 buttons on the hand control which are pressed in order to inflate each section of the cushion. Each button inflates the cushion a little higher. Most times only 3 buttons are required to inflate the cushion to a suitable height. The 4th button may be required for taller persons or persons with very limited mobility. Once the cushion has inflated to a suitable height and someone is supporting the individual from behind, the person is ready to stand from their seated position. Once the lift is complete, the ELK can be deflated, folded up and stored away tidily.
Ambulance Victoria and Mangar Elk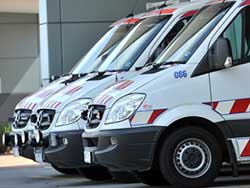 "Ambulance Victoria has awarded the contract to MobilityCare for the supply of patient lifting cushions and associated services. Ambulance Victoria has a strong and ongoing commitment to the supply and support of manual handling equipment to paramedics. The objective of introducing lifting aids for paramedics in the manual handling of patients is to gain a mechanical advantage in patient manoeuvring rather than a physical lift, thus improving staff safety."