Description
Jump to:
The Cassette K70 lift is mounted below the vehicle and does not interfere with access or use of the passenger compartment.
The electric roll-off edge barrier safety flap works on flat or uneven surfaces.
The edge barrier prevents the wheelchair from rolling off during the lifting and lowering process.
The wheelchair lift is equipped with LED turn signals, which are particularly helpful in low visibility conditions.
How it works in 8 simple steps
Specifications
| | |
| --- | --- |
| Height | 70mm |
| SWL (Safe Working Load) | 300kg |
| Platform size | 760 x 1200mm |
| Unladen weight | 170kg |
| Lifting time | approx. 7 sec |
| Lowering | approx. 7 sec |
| Barrier | Electric roll-over-stop |
| Deploying and stowing time | approx. 12 sec |
| Control | Via push buttons |
| Power | Lifting and lowering electro-hydraulic 12 V; Deploying and stowing driven by 12 V electric motor |
| Optional | Radio remote control or app operation (iOS, Android) |
Can I apply for a Government grant?
Yes you can. Usually your Occupational Therapist will apply for this for you through NDIS or the state agency. Learn more about funding support.
Your Occupation Therapist will need a quote from us in order to apply.
What if I'm not satisfied with The Smart Lifter?
If you're not satisfied with the Smart Lifter we'll refund your money – it's a simple as that.
We also work with the installer to have it removed immediately at no additional cost to you.
Who are AMF Bruns?
AMF Bruns are based in Aspen, Germany and have been manufacturing vehicles and associated equipment including lifts, restraints, steps & ramps for people living with disability for more than 50 years.
The companies philosophy revolves around the satisfaction and trust from customers through quality and extensive safety tests.
Demonstration Videos
Documents
Will This Fit My Car?
The Cassette K70 fits the following vehicles:
If you're still unsure feel free to contact us:
Call (03) 9568 8383Fill out the online form
How Much Will This Cost Me?
As installation costs vary between car makes and models, we first need to find out if this product fits your vehicle.
Enter your vehicle make and model.


We have authorised installers Australia-wide and can find one that's closest to you. Please note installation costs are determined independently by the authorised installer (not by us) and we simply add this to your quote.
We send you your quote including costing for:
Once you have your quote we'll leave it with you to make the decision whether to go ahead with the installation or not.
Organise a FREE demonstration
We have dealers Australia-wide that stock this product and can show you how it works.
To help us connect you with your nearest store please provide us with your postcode:
Call (03) 9568 8383Organise a free demo
Find a Local Dealer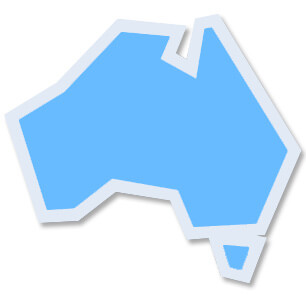 We have dealers Australia-wide that stock this product.
To help us connect you with your nearest store please provide us with your postcode: