Description
To stand-up, the user grasps the side handles for forward propulsion. This arm movement, helped by the gas struts, allows you to stand with amazing ease! Thanks to dual-component kneepads and an adjustable chestbelt, the standing position is comfortable and safe. The sliding lever or handle system with double locking in low position, rules out any involuntary engagement of the stand-up system during a transfer. In high position a simple locking device in sequence with the stand-up movement enables great freedom of movement in complete safety.
Colours

Fabric


Spandex
Easy to adjust
Rear axle fore-aft center of gravity adjustment offers superior maneuverability.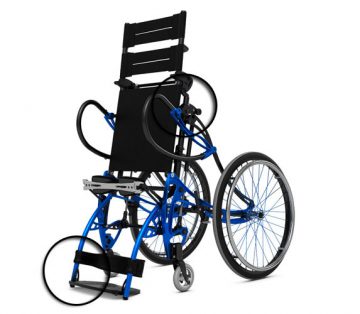 An original system
With two ergonomic handles enabling safe and efficient grip throughout the stand-up phase.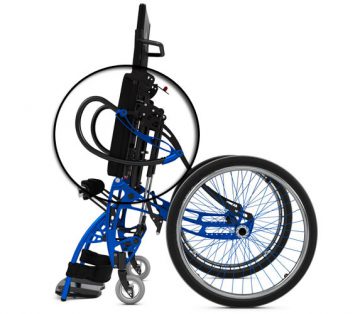 An innovative design…
and materials from aeronautical technology (Alu 2017 frame, Titanium tube and Carbon components).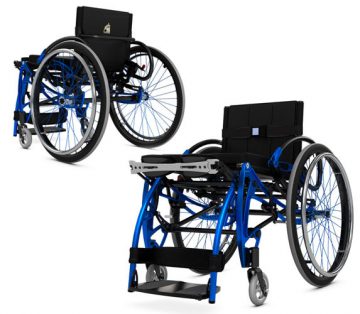 Adjustable rear wheel position
Adapt the chair's tilt to your needs.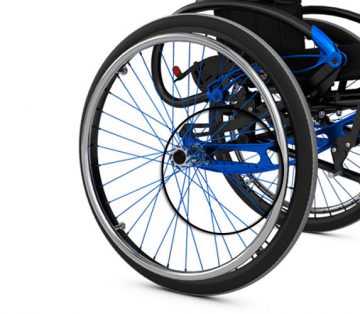 Transport…
The backrest folds down, the knee support is removable, the quick release wheels dismantle easily. Weight of heaviest element: 13.5kg.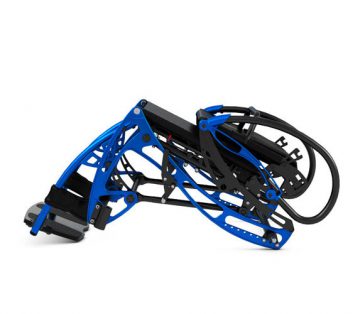 Well Positioned…
Perfect alignment of the hips, knees and ankles.