Description
Colours

Fabric


Spandex
Armrests
2 lengths, adjustable in depth and height. 4 functions: swing-away (transfer), armrest (seated position), security chest support (standing position), relaxed posture (standing position).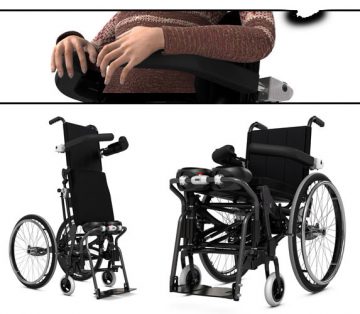 Innovative design
…and high-tech materials for a new, outstanding chair!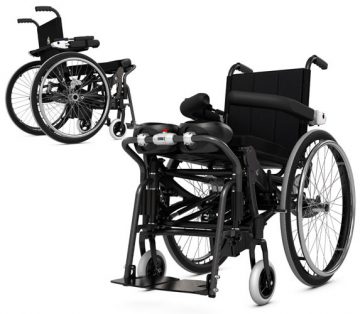 Backrest angle adjustable
The backrest angle is adjustable from -3 to +12 degrees. In addition, our patented "back angle compensation system" allows the back to articulate (forward or rearward) as the chair raises to the standing position. This patented feature enables proper torso positioning for the ultimate standing comfort.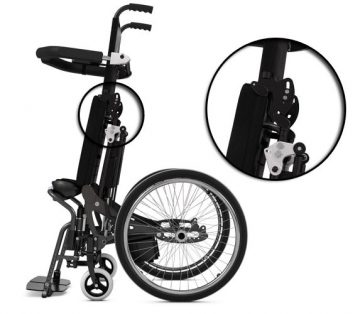 Quick release
Front and back wheels are removable easily with quick release axles.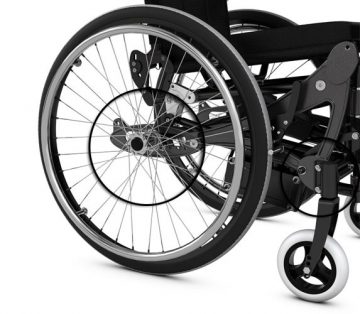 Well positioned upper body
thanks to the armrests, the shoulders are stable and the spinal column is held straight.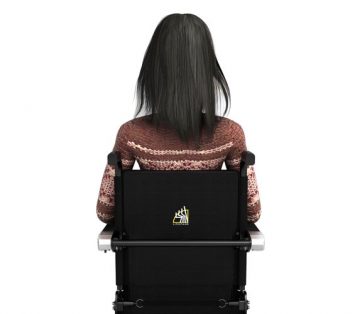 Well positioned lower body
Perfect alignment of hips, knees and ankles.