Description
The "Take Anywhere" Mobility solution for disabled people
The Smart Transfer SmartBase is an electric hoist that gives you freedom and independence; Not only can you use it in your home but you can also take the Smartbase anywhere you'd like, friend's houses, on holiday or even in a caravan!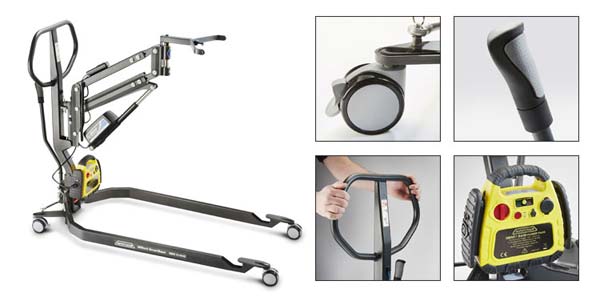 The highly adjustable legs can be moved in and out, offering you greater maneuverability when moving the unit in awkward spaces.
The Smart Transfer SmartBase can be assembled in approximately two minutes.
It was very simple to use and took no time to master. Simon is an engineer and he thinks it's marvellous, simply because it works so well without being complicated.
Marilyn Westwood-Bate Gobowen, Shropshire
The wife of a Cumbria man left wheelchair-bound by Parkinson's disease has paid tribute to Autochair after we fitted a Milford Lift into his car in time to enable him to accompany his family to his son's wedding.
Edward Bainbridge, Cumbria