Description
The second generation…
The engineers at TOPRO are constantly improving their design using research and feedback from users and therapists to produce a rollator that has a strong focus in safety, flexibility and comfort.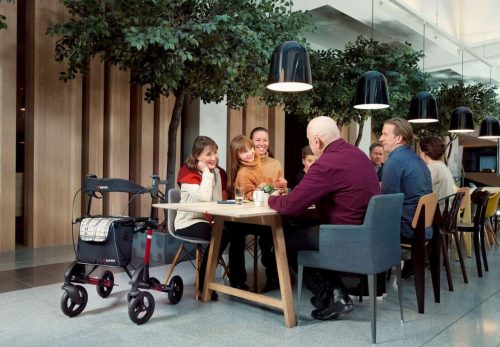 Their work has paid off and in 2019 the Troja 2G won the acknowledged German product test, Stiftung Warentest for operation, comfort and durability.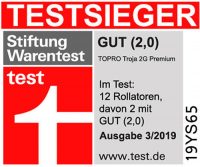 Where other rollators fall short…
Australia is flooded with A-frame rollators & walkers that are poorly built & designed.
The result of this is bad posture that forces the owner to walk behind the rollator while leaning forward. The center of gravity increases as does their risk of falling.
In the event of a trip occurrence, the natural reflex action is to grab onto the rollator for support. Unfortunately, generic rollators are so dangerous that their lack of "safe" braking mechanisms will cause them to roll away.
The TOPRO Advantage from Norway
TOPRO is designed to allow you to walk inside the frame, with nothing to bump against your knees and encouraging you to stand straight, giving good skeletal support, reducing tiredness & muscle strain.
With TOPRO you can adjust the grips to wrist level and this gives you a slight, natural bend in your elbow and allows you to walk tall inside the frame and prevents falls.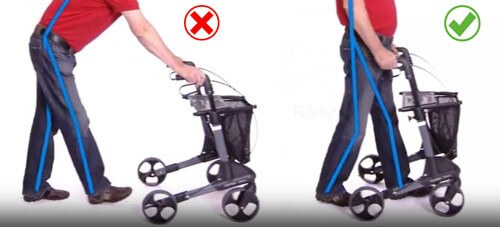 For a comparison between TOPRO rollators and standard rollators, read our TOPRO advantage guide.
TOPRO rollators folds like hands clapping allowing you to hook the front wheels over the sill of the rear car door and tumble the rollator in between the front and back seats; no more lifting in and out of cars.
When folded, the rollator is able to stand on its own.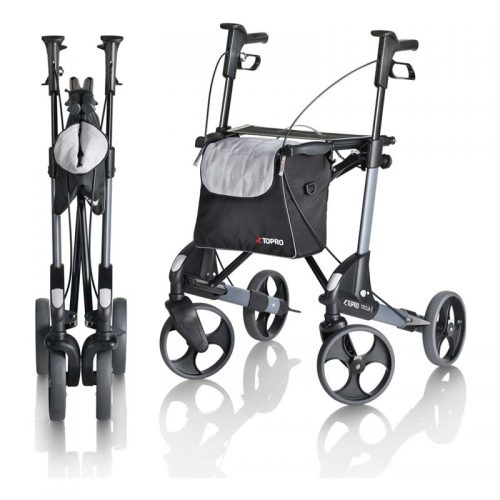 The simple folding action and lightweight nature of the Troja 2G Premium allows you to transport the rollator around with ease.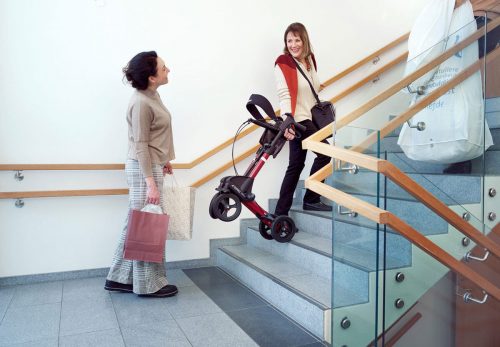 The Premium is equipped with a few additional features from its predecessor (the TOPRO Troja 2G).
Features of the TOPRO Troja 2G Premium:
Adjustable Back support with padding is included as standard
Comfort soft energy absorbing wheels that can be swapped out for other wheel types
A padded zippered bag that's removable (its insulated like a cooler-bag allowing you to keep a drink cool if required)
Available in White and Wine Red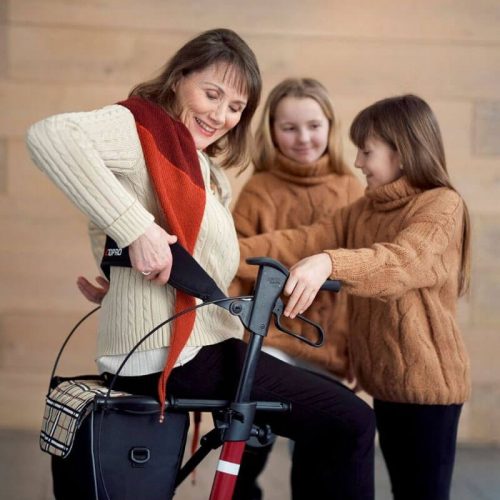 Features on all TOPRO 2G Troja's:
7-year warranty (except for parts that are exposed to natural wear and tear).
The recently developed TOPRO IBS (Interior Braking System) enables the user to change between several types of wheels such as standard wheels, off-road wheels and studded tyres if required.
TOPRO "Quick release" makes it easy to change between different types of wheels depending on the surface.
Comfort Wheel Grip: Manoeuvrable, with a good grip on smooth surfaces such as lino, parquet flooring and even tarmac.
Comfort Wheel Soft: Comfortable and secure on unsurfaced road, paths, cobblestones etc.
Wheels with good tread provide extra security when the user is sitting on the rollator.
TOPRO ErgoGrip is a unique ergonomic grip, which makes it easier for the user to stand from a sitting position, and provides a comfortable armrest and offers different holding positions when standing and resting.
Detachable shopping bag with shoulder strap, which has a 10-kilo capacity.
The seat consists of a mesh fabric, which provides good visibility for walking and is breathable, comfortable, durable and washable. Welded edges provide added comfort.
A lock clamp locks the rollator securely in its folded position to make handling and transportation easier.
Parking brake, together with deep tread tyres, ensures safe use of the seat and secure transfer between rollator and chair. The driving brake provides additional safety during walking.
Folds easily by pulling the strap on the seat. A compact size for easier storage and rests steadily on four wheels. Easy to transport and is well suited to wheel through narrow passages.
Sturdy lock wheels for adjustment of the handles provide an increased feeling of safety.
Edge guard for simple manoeuvring.
Tilt function makes it easier to navigate small obstacles such as kerbs and thresholds.
Unique memory function in the handlebar tubes for simple height adjustment.
In total twelve ball bearings in the wheels and forks ensure smooth navigation of corners.
Colours Available
The following frame colours are stocked by us:
One handed brake Accessory
The TOPRO 2G and Olympos rollators can have both brakes operated by one brake handle with the accessory 814026. Very simple and quick to install.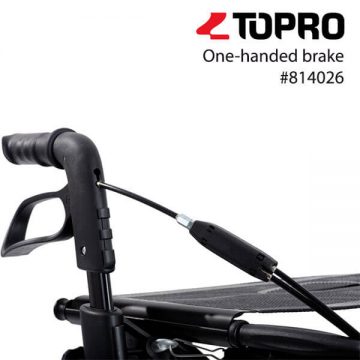 Garanteed free of faults and defects for 7 years.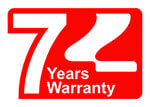 The TOPRO Troja Neuro has a 7-year warranty (excluding on parts that are exposed to natural wear and tear).
Each TOPRO product is developed, designed and made in Norway. Advanced manufacturing equipment, materials used and environmental security give confidence that maximum quality is met in all levels of production.
A 'Weather Durability Test' conducted by the German Medical Product Regulations (Vorschriften der Medizinprodukte-Betreibervordnung) placed a TOPRO rollator outside for 90-days to face the harsh forest climates under thick snow, rain, sunshine and frost.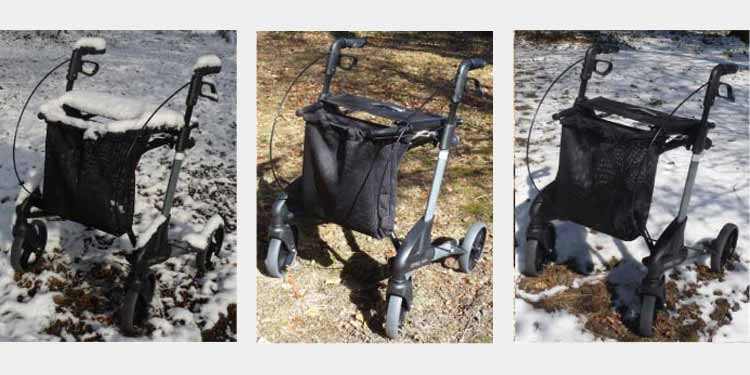 After 90-days, the results showed no signs of rust or mechanical damage to the rollator with all functions in order.
Screws and other wear and tear on parts – No damage.
Brakes and wheels functioning as normal – No damage.
Maximum user weight of 150kg tested. No problem.
The exterior coating – No damage
Functionality – No damage
Testimonials
My TOPRO rollator has changed my life! I can now visit places I have not seen for many years. Prior to having my TOPRO rollator, I could only walk short distances, and this was with considerable pain. Now I can walk much further with confidence and greatly reduced pain…
Mrs Verena
Since my knee operation, my TOPRO rollator has been a constant companion and helped me get out and about.
German user
Due to the high quality and good features of the TOPRO rollator, as well as great customer service and good advice, I would not hesitate in recommending TOPRO to anyone.
B.K., Düsseldorf
I love my new TOPRO Troja 2G, it is very easy to manoeuvre and so user friendly.
Mrs B. B.
Organise a FREE demonstration
We have dealers Australia-wide that stock this product and can show you how it works.
To help us connect you with your nearest store please provide us with your postcode.
Find a Local Dealer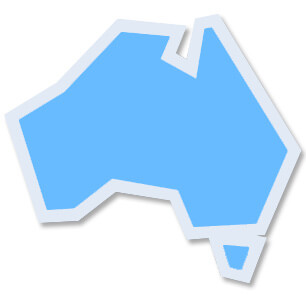 We have dealers Australia-wide that stock this product.
To help us connect you with your nearest store please provide us with your postcode.