Description
Jump to:
The second generation
Its predecessor, the TOPRO Troja Classic, was selected as winner of the highly respected German consumer test "Stiftung Warentest (edition 9/2005)" since then the TOPRO engineers have been working to develop the rollator based on research and feedback from users and therapists.
The result is the second generation TOPRO Troja 2G with even more user-friendly functions, a high focus on safety, flexibility and comfort.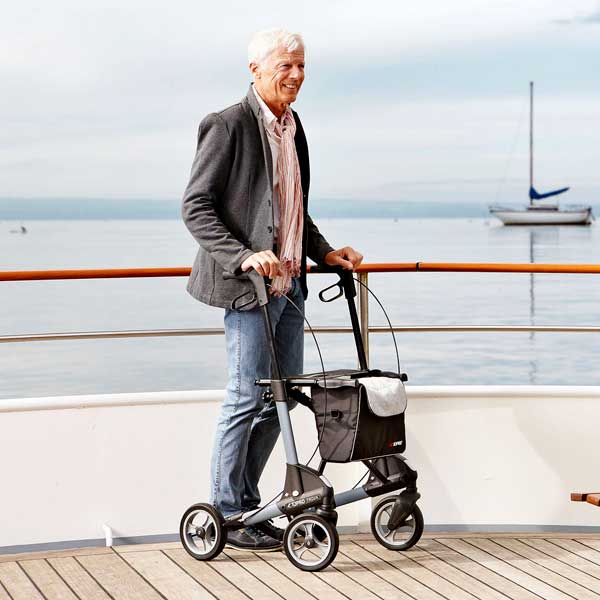 Where other rollators fall short…
Australia is flooded with A-frame rollators & walkers that are poorly built & designed.
The result of this is bad posture that forces the owner to walk behind the rollator while leaning forward.
The center of gravity increases as does their risk of falling. In the event that a trip occurs the reflex action is to grab onto the rollator for support. Unfortunately, generic rollators are so dangerous that their lack of braking will cause them to roll away.
The TOPRO Advantage from Norway
TOPRO is designed to allow you to walk inside the frame, with nothing to bump against your knees and encouraging you to stand straight, giving good skeletal support, reducing tiredness & muscle strain.
With TOPRO you can adjust the grips to wrist level and this gives you a slight, natural bend in your elbow and allows you to walk tall inside the frame and prevents falls.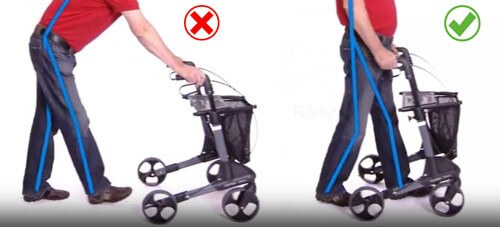 The memory stick will always keep the correct height for you.
For a comparison between TOPRO rollators and standard rollators, read our TOPRO advantage guide.
TOPRO has a woven basket in front and a woven seat allowing correct folding.
The rollator folds like hands clapping allowing you to hook the front wheels over the sill of the rear car door and tumble the rollator in between the front and back seats; no more lifting in and out of cars.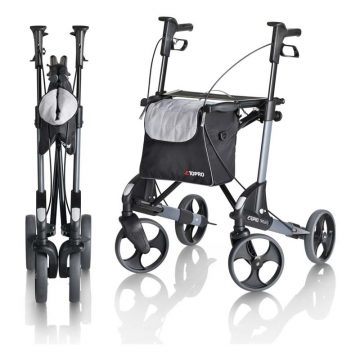 7 Year Warranty on Frame and Handles!
TOPRO has a 7-year frame & handle warranty and has won many awards in Europe.
Quality materials, rigorous testing and state of the art manufacturing produce enduring quality.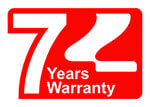 TOPRO rigorousness test their products. See how they stand up against a 90 day winter snow test.
The simple elegance of TOPRO coupled with your new upright stance is a real good look.
One handed brake Accessory
The TOPRO 2G and Olympos rollators can have both brakes operated by one brake handle with the accessory 814026. Very simple and quick to install.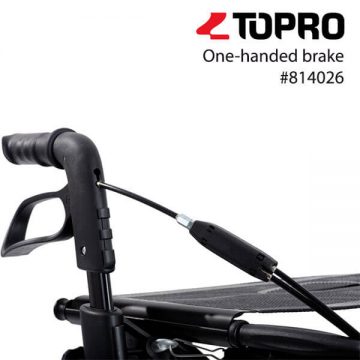 Accessories for the TOPRO Troja 2G
Specifications
Demonstration Videos
Documents
Testimonials
My TOPRO rollator has changed my life! I can now visit places I have not seen for many years. Prior to having my TOPRO rollator, I could only walk short distances, and this was with considerable pain. Now I can walk much further with confidence and greatly reduced pain…
Mrs Verena
Since my knee operation, my TOPRO rollator has been a constant companion and helped me get out and about.
German user
Due to the high quality and good features of the TOPRO rollator, as well as great customer service and good advice, I would not hesitate in recommending TOPRO to anyone.
B.K., Düsseldorf
I love my new TOPRO Troja 2G, it is very easy to manoeuvre and so user friendly.
Mrs B. B.
Organise a FREE demonstration
We have dealers Australia-wide that stock this product and can show you how it works.
To help us connect you with your nearest store please provide us with your postcode.
CALL (03) 9568 8383ORGANISE A FREE DEMO
Find a Local Dealer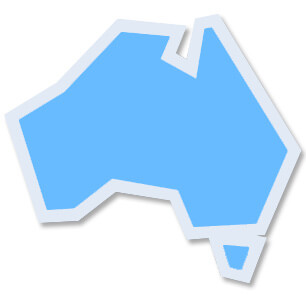 We have dealers Australia-wide that stock this product.
To help us connect you with your nearest store please provide us with your postcode.