Description
The lightweight walking stick that's also a seat!
The walk-a-seat device has a small square seat which folds out to provide a three leg base. When folded, the device can be carried via the triangle shaped handle. The seat comes as one and there is no backrest or armrests. The legs have black ferrules on the end to prevent slipping and surface damage.
It's easy to maneuver, just pull the seat up to unfold and push the seat down to fold.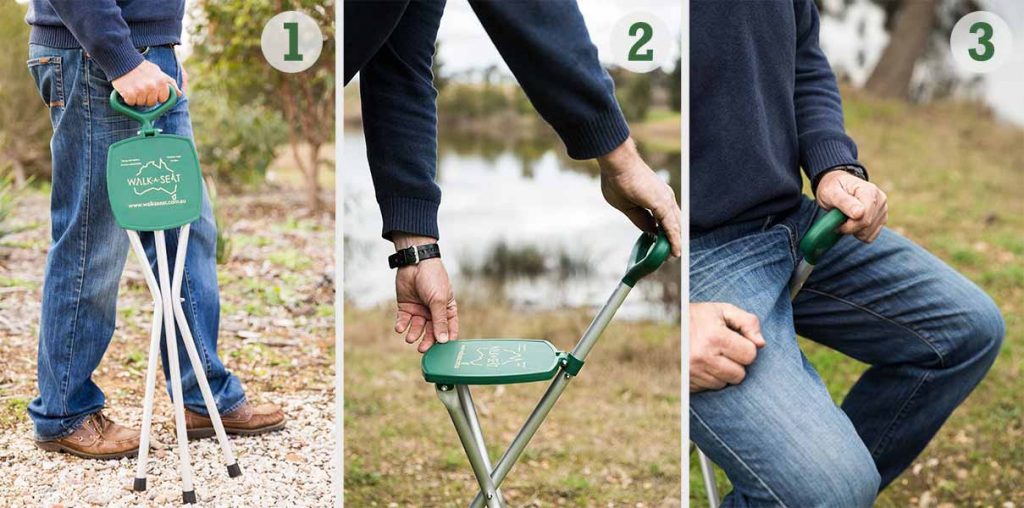 The manufacturer recommends that the user sits with the handle at the front between their legs, as this position offers the most stability and comfort.
The walk-a-seat has been around for 20 years. It's incredibly light and is a popular choice for people recovering from injury or surgery.
For some types of equipment, specific Australia or other Stand(s) are applicable to the materials used in, the manufacturing processes applied to and the installation of products has been tested and assessed as compliant with specific Standards. Manufactured in Dunedoo, New South Wales in Australia.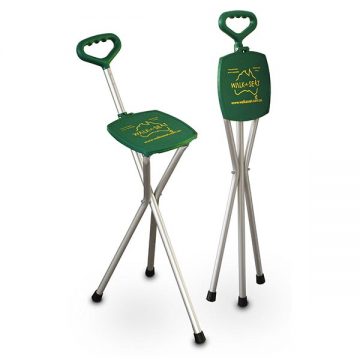 If you would like more information on the walk-a-seat, call us on (03) 9568 8383 or send us an online enquiry.