Description
The All-Terrain Power Wheelchair
Rules were made to be broken! Push through the boundaries, access all terrains with the revolutionary, ultra-lightweight Trekinetic GTE powerchair.
Go to the beach or snow, tackle the mud or gravel surfaces, travel up or downhill, take in the scenery along rain-forest trails.
Push the boundaries with the off-road GTE power wheelchair – the options are unlimited!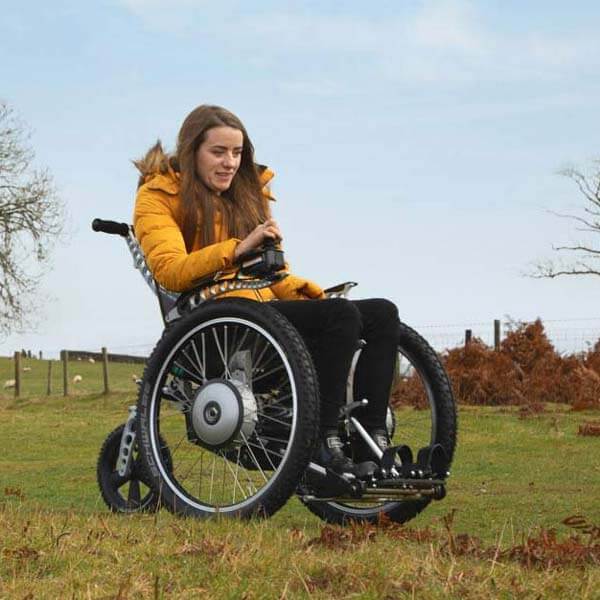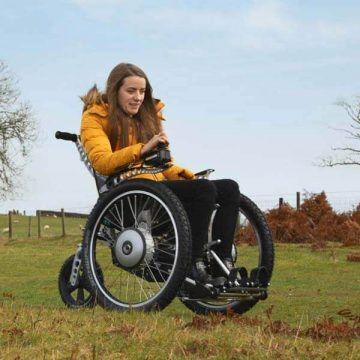 The All Terrain Wheelchair
Placing two big 24″ wheels at the front of the wheelchair allows the Trekinetic GTE to handle almost any terrain you throw at it be it off-road, on-road or around town.
Bumps, cracks and uneven surfaces are handled with ease.
The Trekinetic GTE is also suited to indoor use too. A 1-meter turning circle makes it very maneuverable around tighter spaces be it in the home, office or at the shops.
Ultra Lightweight
Just like Formula 1, lighter is always better. The Trekinetic GTE weighs in at just 34 kg (including the battery), making it one of the lightest all terrain power chairs on the planet.
This makes it incredibly easy to manoeuvre and much more simple to transport than a traditional powerchair.

A Seat With A Difference
Conventional wheelchair seats force your backside into a square shape because of their right angle construction. This becomes a problem when you're traveling downhill, your position in the seat changes and you could tip out of the chair.
Trekinetic have overcome this with the use of a patented nitrogen gas shock absorber that allows the seat to recline backwards or forwards depending on the angle of the surface.
The rear shock absorber also ensures a smooth ride every time by soaking up uncomfortable surfaces such as bumps, cracks, lumps and cobblestones.
Adjustable Front Wheels
Engineered for versatility, the patented Varicam system allows you to adjust the angle to widen the wheel base depending on the terrain.
For outdoor, a wider wheel base provides increased off-road stability. For indoor wheelchair use, a narrower wheel base is more practical.
Changing the angle of the wheels is quick and can be done by simply turning a bar located under the seat. 0-16 degrees in 10 seconds. Zero tools required.
Delivering You Power
The GTE's power comes directly from two 24V 120W motors in the front wheels, delivering up to 6 km/h – making it perfect for use on pavements or any other type of terrain.
This also means that removing the wheels reduces the weight of the main seat so you can load it into a vehicle one piece at a time.
Compact & Lightweight
The Trekinetic GTE can fold down fitting into a regular car boot. The wheelchair can be folded with the front wheels attached or with a simple click of a button, they can each be removed. The rear castor folds down behind the seat.
Not only does removing the front wheels allow the wheelchair to fit into tighter spaces but also helps to spread the weight by loading one piece into your vehicle at a time.
Little Kids Right Through To Big Kids
Trekinetic understand that wheelchair users come in all shapes and sizes – especially growing kids!
Instead of building a completely separate wheelchair, Trekinetic have made it possible for children to own a standard K2 manual or GTE powerchair with the use of a few clever additions.
The adjustable footrest and Hyperforma lining (padded seat) attach to the standard wheelchair model, allowing adjustments and tweaks to be made to accommodate children as young as 5 as they grow. Simply remove these additions when they're no longer required.
The wheelchair is still super light, still not requiring a wheelchair accessible vehicle, and of course, still as effective off-road as on-road.
This is

my

Trekinetic GTE
Life is better in colour!
Change the colour of your seat from a choice of over 200 colours.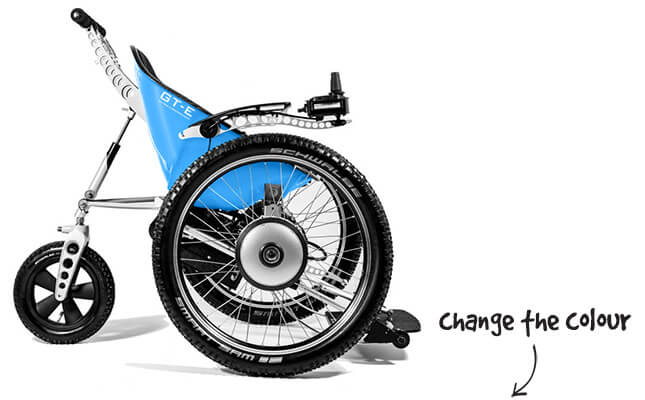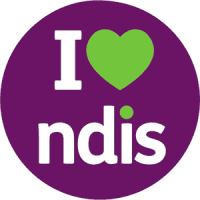 Am I Eligible For Funding?
You may be eligible to receive funding support.
Your Occupational Therapist normally applies for this on your behalf through the NDIS or state agency.
To see if you're eligible for funding support through the NDIS, visit the NDIS checklist.
Your Occupational Therapist will also need a quote from us during the application lodging process.
Registration Number: 80392061, NDIS Organisation ID: 4050000656.
Organise a FREE Demonstration
This product is available for demonstration at our MoblityCare warehouse in Clayton.
Unfortunately we cannot offer home demonstrations for this.
If you would like to organise a time to see this product, please contact us: