Description

The Smart Transfer lift is designed to smoothly transfer a person from their wheelchair into a car seat. It is made from strong, lightweight aluminium and can lift up to 150kg.
When the lifting device is not in use, it can be easily detached providing the necessary leg room.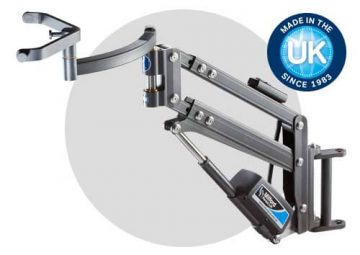 How it works in 4 simple steps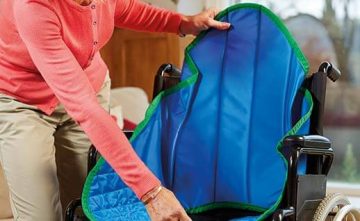 1. Place the sling onto the seat before or after the user is seated.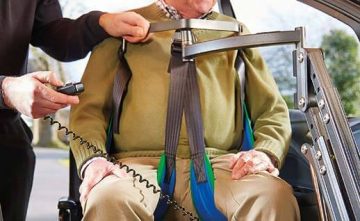 2. Securely attach the sling to the 4 point lifting attachment.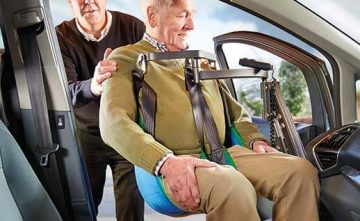 3. Using the remote, press the up button to guide the person into the car.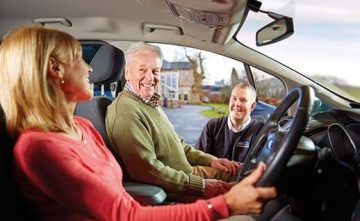 4. Unclip the sling and stow the lift ready for travel.
No need to change vehicles! You should consider saving money with the Smart Transfer before looking at wheelchair accessible vehicles. The mount and bracket which holds the lifting device can be installed into most vehicle types by a qualified installer usually within 3-4 hours.
The Smart Transfer can also be used with the Smart Transfer Smartbase for use in the home, on holiday or even in the office.
Now I can visit my loved ones whenever I want. The Milford gave me the freedom to go when I want, where I want!
Roger Hull, West Sussex
The Smart Lifter hoist is so easy to use I ordered it there and then, even surprising the salesman!
Read More […]
Mrs McCarter
The wife of a Cumbria man left wheelchair-bound by Parkinson's disease has paid tribute to Autochair after we fitted a Smart Transfer into his car in time to enable him to accompany his family to his son's wedding.
Read More […]
Edward Bainbridge, Cumbria