Description
Add power to your wheelchair!
Add power to your wheelchair with the SmartDrive MX2+. It's surprisingly powerful and can help you cruise up the steepest ramps, sidewalks and even over thick padded carpet.
With the anti-rollback feature, it can instantly and safely stop your wheelchair when traveling up a ramp. When you're ready to go, the SmartDrive power assist kicks in to begin moving again.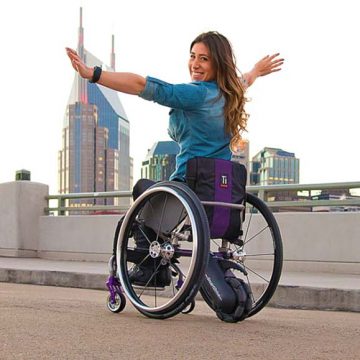 The unique and intuitive design is easy to install and operate. Push to go or tap brake to stop – it's that simple. A slow push will move you slowly, and fast push will move you fast. Think of it as a cruise control – you set the speed by the speed of the push, giving you the power and control you require.
It works using an intelligent and fashionable wrist control. The wrist control wirelessly senses your movement and knows when you're ready to stop or get moving again.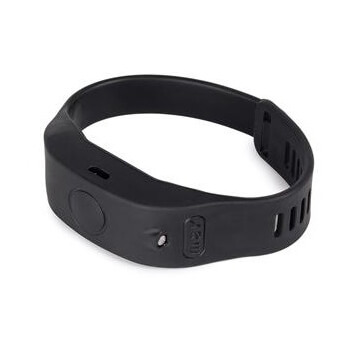 The unit weighs only 5.6kg and is so lightweight you won't even know it's there. You can spin on the spot, pop a wheelie or even hop off a curb.
It's easy to install – clipping onto the hitch at the back of the chair in a matter of seconds. The SmartDrive fits almost any wheelchair including folding wheelchairs.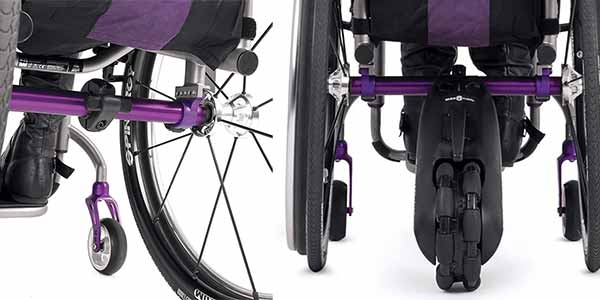 This device is ideal for anyone wanting to minimise their risk of shoulder injury or further shoulder injury or simply for those who'd like a little extra power added to their chair.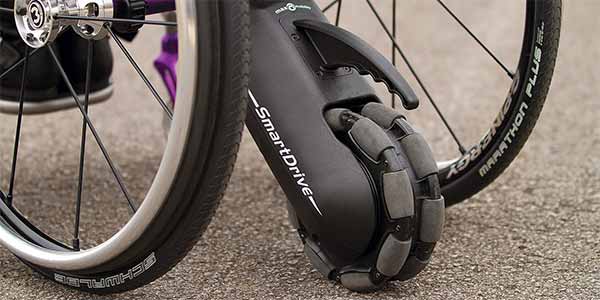 Light Drive Vs. Smart Drive MX2
If you happen to find a lower price on this item, we'll match it! Enquire today to start feeling the benefits of SmartDrive!