Description
Jump to:
Why choose a hoist?
Wheelchairs and scooters allow people with limited mobility the chance to move in and around the home however traveling further afield is not always possible without use of a car.
Installing a hoist into your vehicle capable of lifting a wheelchair, powerchair or mobility scooter effortlessly in and out of your vehicle, provides the freedom and independence to travel, work, shop and explore beyond your home.
Why choose the Smart Lifter LM?
Designed to lift small sized scooters and wheelchairs weighing less than 80kg, the Autochair LM allows you to enjoy increased mobility thanks to its user-friendly operation and clever design.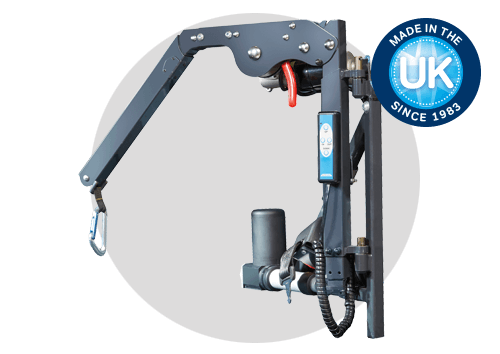 Straight forward to fit and suitable for installation into wide range of vehicles including Hatchback's, Estates, Vans, 4×4's & SUV's.
It's straightforward to operate with your choice of the following configurations: 4-way electric up, down, left and right or 2-way electric up & down (with left and right done manually by the operator).
Which ever configuration you choose, maneuvering your wheelchair or mini scooter in and out of your vehicle is effortless – no manual lifting required!
When the hoist is not in use, it can be detached allowing for plenty of space to remain inside your boot.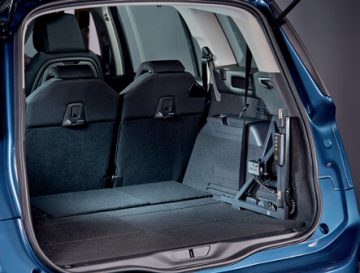 How it works in 4 simple steps
Smart Lifter Comparison: LM vs LC vs LP
Demonstration Videos
Documents
Organising your FREE quote is easy!
To speak with us directly about any of the lifting solutions we offer, call (03) 9568 8383 or follow the steps below:
Will it fit your vehicle? We have over 350 vehicle specific kits for Autochair. Send us your vehicle's make, model & year and we'll let you know right away!
Will it fit my vehicle? Click here to find out!
We'll email you the installation guide for your vehicle containing colour images showing the finished installation.
We talk with one of our authorised installers that's nearest to you. Please note installation costs are determined independently by the authorised installer (not by us) and we simply add this to your quote.
Lastly, we'll send you your quote including costing for:

The Smart Lifter LM
Installation

Once you have your quote we'll leave it with you to make the decision whether to go ahead with the installation or not.
Can I organise a demonstration?
Yes you can and it's FREE! We have dealers located Australia-wide. To arrange a demonstration with a dealer near you, call us on (03) 9568 8383 or Find A Dealer and select Autochair from the dropdown menu.
Can I apply for a Government grant?
Yes you can. Usually your Occupational Therapist will apply for this for you through NDIS or the state agency. Learn more about accessing NDIS.
Your Occupation Therapist will need a quote from us in order to apply.
What if I'm not satisfied with The Smart Lifter?
If you're not satisfied with the Smart Lifter we'll refund your money – it's a simple as that.
We also work with the installer to have it removed immediately at no additional cost to you.
Is the Smart Lifter reliable?
Autochair is manufactured in the UK and has over 45,000 satisfied customers world wide.
Founder of Autochair, David Walker received an OBE from the Queen in October 2014 in recognition for his products & services to people with disabilities. Read David Walkers OBE recognition.

Testimonials
Thanks to my car, and the advice from Autochair along the way, I will be able to go on a proper shopping trip for the first time in ages.
Pat Turner, Sevenoaks
The future was looking so bleak for both of us until we found the Autochair Smart Lifter. Since it was installed we've got our lives back. We can leave the house with confidence – we're really, truly living again.
Lynn and John Gregory, Sittingbourne
My friends are even thinking about getting a hoist after seeing how simple it is to use and how much easier it makes life.
Mr Leonard Bicester
Find a Local Dealer
For more information about the Autochair Smart Lifter series, get in touch with your nearby dealer.

Distance Range Radius: KM